Professional Repair and Installation
One Year Labor Warranty
Limited Lifetime Material Warranty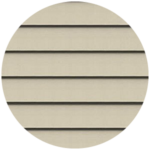 Vinyl Siding
We offer vinyl siding repair and vinyl siding replacement service for homes.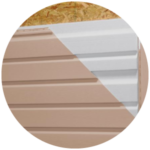 Insulated Vinyl Siding
Increase your home's energy efficiency by installing insulated vinyl siding.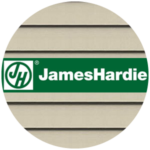 Composite Wood Siding
Composite wood siding is a durable, environmentally responsible, and beautiful product for your home.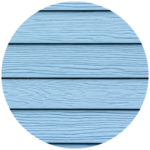 James Hardie Siding
Baker Residential is one of the area's largest James Hardie installers.

Siding does a lot more than just add aesthetic appeal to the home. Durable siding materials can help save you money on heating and cooling bills, while beautifying and adding value to your home. Quality siding is a form of water proofing that protects the walls of your house from the elements. If storms or high winds have left your siding damaged, you need to call us before the the situation causes water to get into your walls. Bedrock Roofing and Remodeling can perform variety of tasks when it comes to siding, including repairing or replacing what's already there. We offer several different types of siding, such as cement fiber and aluminum siding. Residents of Flint, Genesee County, and North Oakland County who need a siding contractor should make us your first choice in siding specialists.